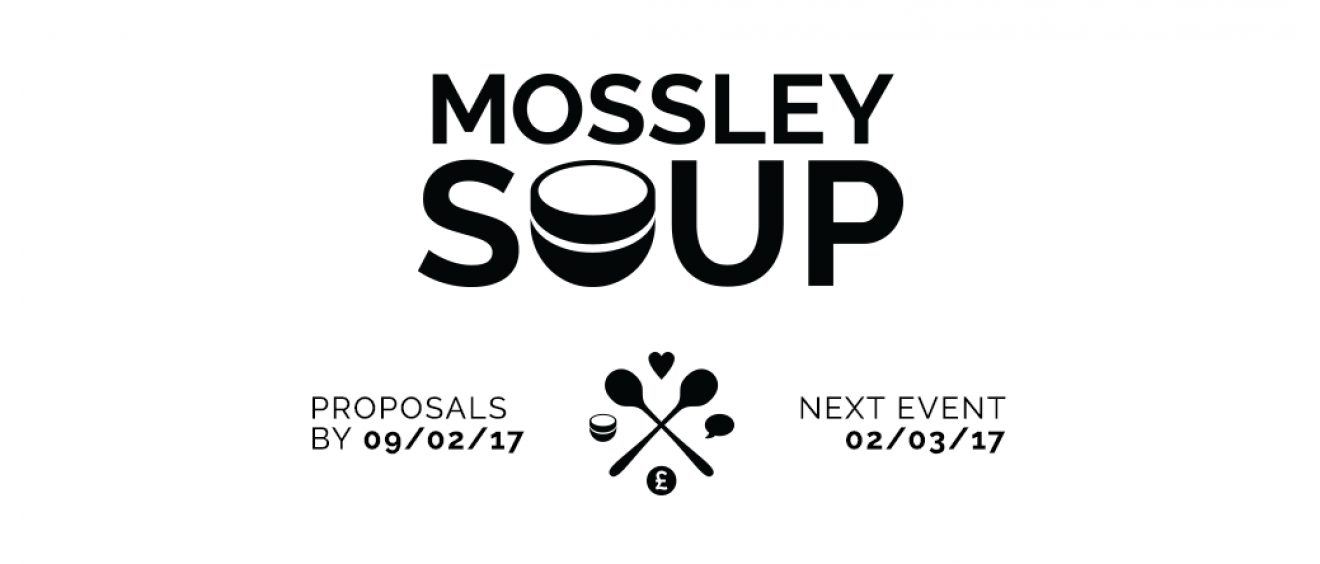 Date set for Mossley SOUP #1
Thursday 2 March 2017.
Save the date folks, the first Mossley SOUP dinner is taking place on Thursday 2 March at Longlands Mill, home to Emmaus Mossley. Local charity Emmaus has kindly offered us use of their retail and cafe area space as well as their kitchen facilities to prepare the soup.
Emmaus Mossley offers a home and work to previously homeless people. The charity is situated over three floors in Longlands Mill, an old cotton mill. The retail, workshop and office space covers the first two floors and the community (home to 26 people) is situated above. Longlands Mill is a central location in Mossley, has a car park and all the facilities needed to make the first Mossley SOUP dinner a great success.
The Mossley SOUP organisers would like to thank the staff and companions at Emmaus for their support and help.
Got an idea to benefit the people of Mossley? Something related to youth, sports, environmental, artistic, new business start-up, or something else?. Submit a project proposal to present at the first Mossley SOUP dinner. To complete the online form visit http://bit.ly/PPforSOUP. The deadline for project proposals is 09/02/17 so don't delay, get your idea submitted for your chance to present it at our first event.
Please share the poster below to spread the word. You can also find out more on our Facebook page.