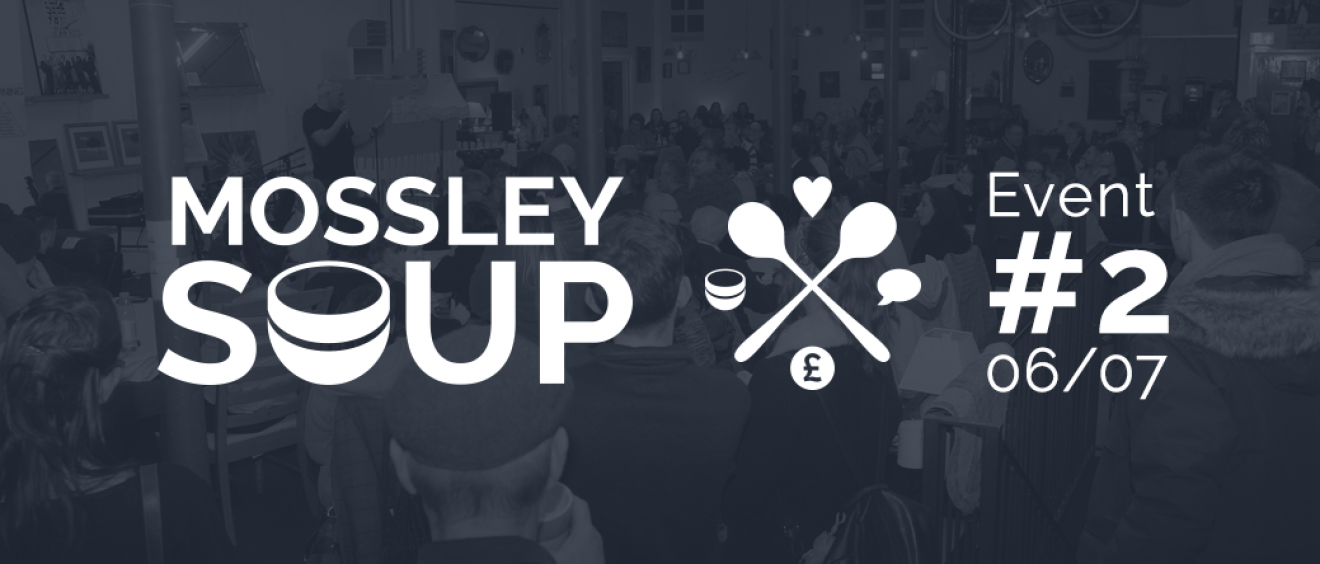 Date set for Mossley SOUP #2
Thursday 6 July 2017.
After the success of the first Mossley SOUP dinner back in March, we have now set a date for our next event. Join us for Mossley SOUP #2 on Thursday 6 July back at Longlands Mill on Queen Street, Mossley.
From all the feedback we received after the first event it was clear that people are hungry for more. Thursday was by far the most popular day of the week and the format of the evening was also well received. We'll be keeping the structure of the evening similar to the first but building in a bit more time for discussion after the presentations.
Unsure of the SOUP concept? For a donation of £5, diners will receive soup, bread, hear four project presentations and then vote for their favourite idea. Each presenter has four minutes to share their idea and answer four questions from the audience. The winning project idea will receive all of the money raised on the night to carry out their project. The first Mossley SOUP event attracted over 130 diners and raised £670 for the winning project, so for this event we aiming for even more.
Got an idea to benefit the people of Mossley? Something related to youth, sports, environmental, artistic, new business start-up, or something else?. Submit a project proposal to present at the second Mossley SOUP dinner. To complete the online form visit http://bit.ly/PPforSOUP. The deadline for project proposals is 15/06/17 so don't delay, get your idea submitted for your chance to present it at Mossley SOUP #2.