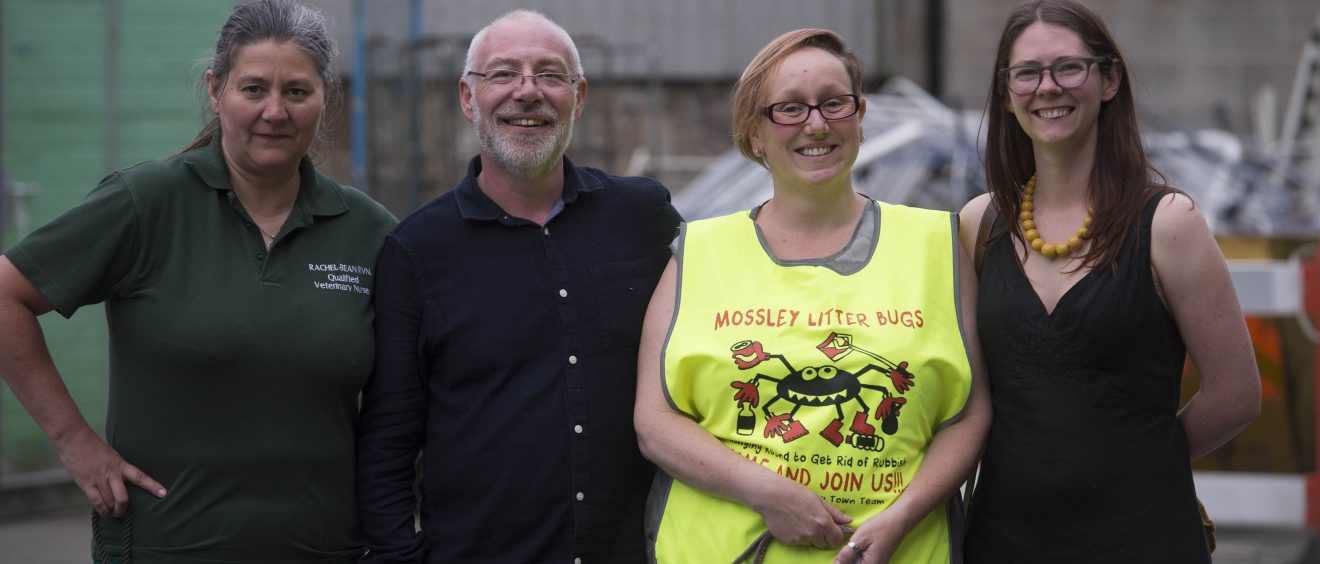 Support the SOUP #2 projects
Do something good.
Want to get involved and support one of the projects that were presented at Mossley SOUP #2? Read more and follow the links to get in touch the project organisers.
Mossley Dog Rescue – A local community organisation, run completely by volunteers, helping to rescue abandoned and unwanted dogs and also helping them to find new permanent homes. Mossley Dog Rescue also aims to promote responsible dog ownership in the local community through local schools and community settings. Visit the Mossley Dog Rescue website.
Mossley Litter Bugs – A collective of like-minded people of all ages who rally around to rid our town of litter. We meet at least monthly to tackle litter hot-spots, some streetscapes and other more greener spaces. Our picks are family friendly, dogs are welcome and we endeavour to remain positive at all times even though it's sometimes a demoralising task! Email Rachel to get involved.
Save Our Community Spaces (SOCS) – An action group working to maintain, improve and safeguard three Mossley community sites (Cosgrove Gardens, Greave St. and Spring St.). Residents ensured that these sites were removed from impending sale but now Mossley needs to show that these areas are used or they will go back up for sale within 6 months.  Find out more on the SOCS Facebook public group.
Storm in a Teacup – A programme to support young adults with learning disabilities by offering work experience, life skills development and accredited training in a café setting. The programme would run in conjunction with other Mossley businesses and organisations, reflecting the caring nature of our community. Get in touch with Tony at Cosy Corner Cafe.