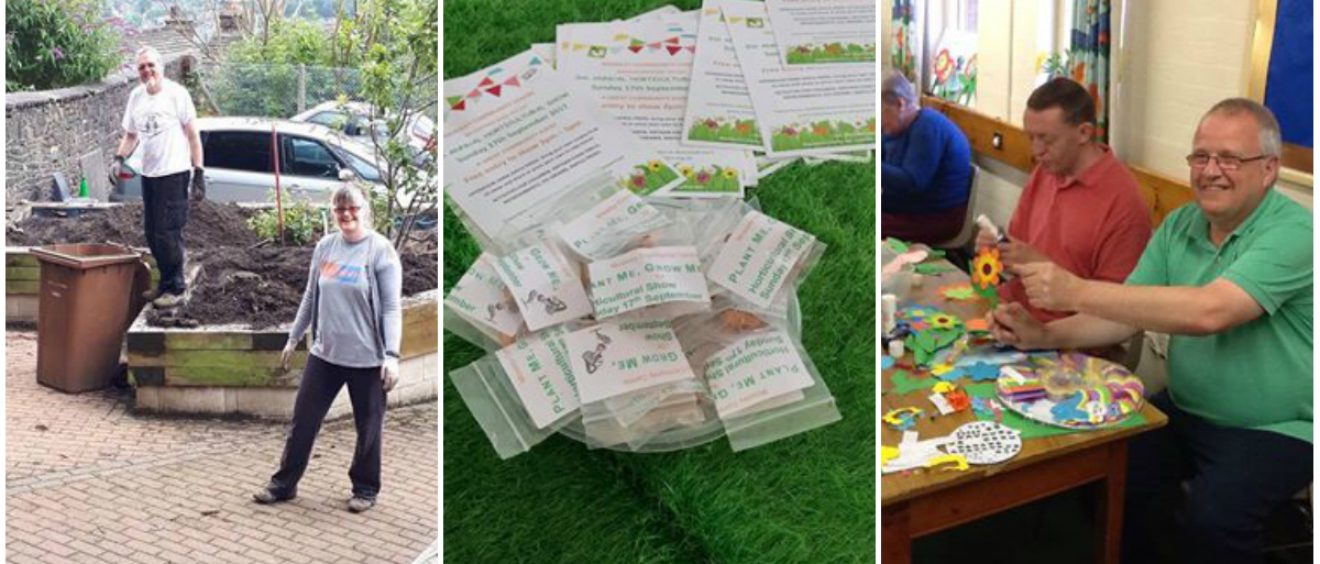 An update from Mossley Horticultural Show
SOUP #1 winner update.

Mossley Community Centre would like to update you on the funding we received from the first Mossley SOUP dinner back in March.
Preparations for this years' Mossley Horticultural Show are well under way. The show will take place on Sunday 17 September at Mossley Community Centre on Roughtown Road and everyone is welcome.
We have printed the flyers, banners and application forms for the event and our banners will be going up around the town in the next few weeks.
In the build up to the show we delivered our first session at Sandown House in July to 14 residents who enjoyed a multi-sensory gardening quiz. Volunteers have joined in regular weekend gardening sessions to work on the community beds at Mossley Community Centre. We have also purchased gardening equipment, resources for related activities.
Want to get involved in this years' Horticultural Show? We are appealing for volunteers to help out at the event and want everyone to enter in at least one of the many categories we have. Whether you're growing food at home, baking or cooking using your own special recipe or doing something creative – we have many categories for you to enter.
You can download the Mossley Horticultural Show 2017 ENTRY FORM here or collect a paper copy from Mossley Community Centre.
Thank you so much to everyone who supported this project at the first Mossley SOUP dinner and for assisting Mossley Community Centre to continue to serve the local community both on site and off site.
Very best wishes and hope to see you at the Show in September,
Chris Frost from Mossley Community Centre