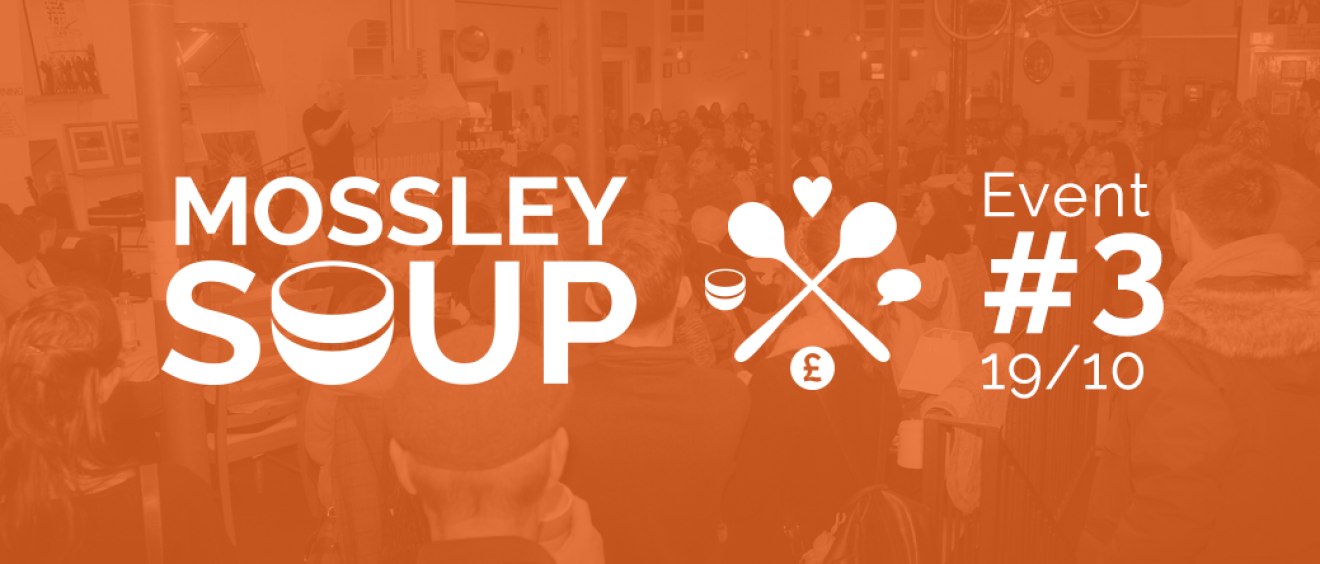 Hungry for more?
Join us for Mossley SOUP #3.
After the success of the first two community crowdfunding dinners, Mossley SOUP is back.
Head on down to Longlands Mill on Thursday 19 October (from 6:30pm) to take part in the third SOUP event in Mossley. For a donation of £5, you will receive soup, bread, hear four fantastic project presentations and then vote for your favourite idea.
Each presenter has four minutes to share their idea and answer four questions from the audience. The project idea to gain the most votes receives all of the money raised on the night to carry out their project.
Mayor of Mossley, Councillor Chris Lyness, said:
"The Mossley SOUP events this year have been very successful and a really enjoyable experience. As well as local project presentations, the SOUP evenings have entertainment which has included live music, guest talks and even a devised dance performance. I encourage everyone from Mossley to come on down to the next event to give your support and see what it's all about."
Mossley SOUP aims to bring the community together to promote, fundraise and support local projects that benefit the people of Mossley. Previous Mossley SOUP events have raised between £540 and £670 for the winning projects. With your support we can raise another good amount for the winner and make plenty of positive links for all of the local projects.
We hope to see you there.