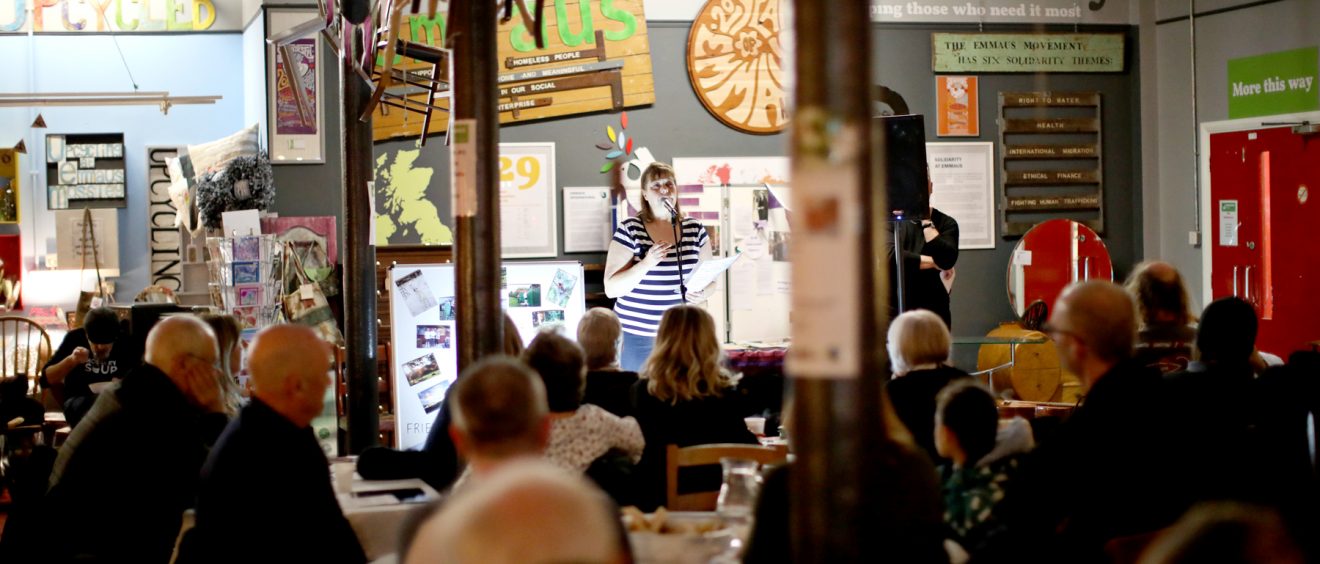 Get involved with the SOUP #4 projects
These projects need you!
Want to get involved and support one of the projects that were presented at Mossley SOUP #4? Read on to learn more and follow the links to get in touch the project organisers.
Friends of Egmont Street (FoES) Wildlife & Fruit Gardens – FoES volunteers are tackling a heavily overgrown area bordering the Egmont Street playing field. The group is looking to develop the wildlife and fruit gardens with new fencing as well as plants, flowers and soft fruits. This will provide an opportunity to engage local residents and young people with local food growing. Email Lesley to find out more.
Liberty Farm CIC – Liberty Farm is a not-for-profit organisation that provides outdoor-based therapeutic interventions. The group has a particular emphasis on providing support for people with long term health conditions. They are in the process of opening a new site on Mossley Road, opposite Ashton golf course and need support. Visit the Liberty Farm website.
Mossley Town Team Stewards – The Town Team Stewards are Mossley volunteers who make sure most of the town events go to plan and ensure the events are safe for everyone. They are looking for support to kit out their stewards in full, high visibility waterproofs so that all volunteers are warm, dry, safe and recognisable when they carry out their duties. Email Symon to get involved.
Plastic Free Mossley – Plastic Free Mossley is looking to kick-start a community movement to move towards a plastic free Mossley as other towns have successfully done. This will be achieved through simple guides and volunteers who will help businesses, schools, community groups and households adopt plastic free alternatives. Email Rachel to learn more.