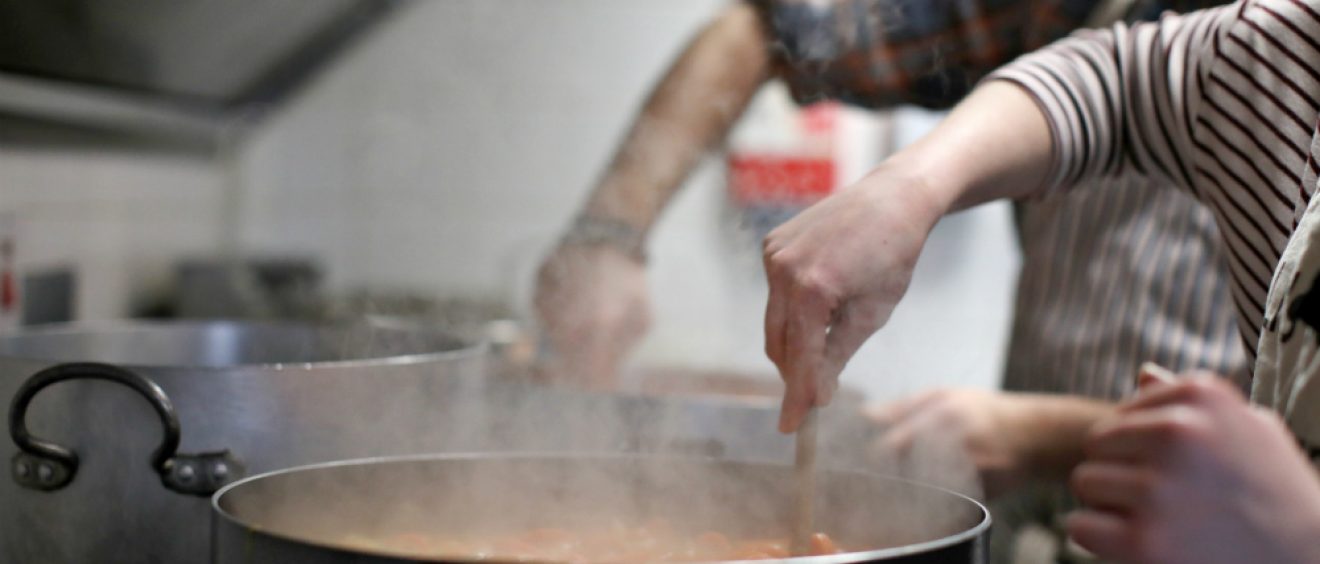 Siobhan's SOUP making story
Hello, my name is Siobhan and I am a local chef in the Saddleworth area. I currently work at
Dinnerstone Restaurant
in Uppermill, just down the road from Mossley.
Nurturing people with food is one of the main reasons I love to cook so when I was asked to help out at Mossley SOUP and cook for a project that brings the community together and raises money for great causes, I said yes straight away. Fundraising and getting fed, whats not to like?
I am a firm believer in cooking fresh wholesome food that nourishes the body and so with that mantra, there's no better way than a hearty nutrient rich bowl of soup, or two!
With the kind donations from local businesses I decided on a carrot, coriander and chilli soup for the first choice and for the second, butternut, ginger and honey. Both soups are packed with vitamins A,C and K which are beneficial for digestion, blood pressure, healthy skin and hair, plus a lot lot more. I accompanied this with natural yogurt and a toasted seed mix for that extra hit of protein.
My partner and I spent the day, peeling, chopping, simmering and tasting in the Emmaus Mossley kitchen alongside Gassy, the resident chef. He was very helpful and kind for letting us work with him in the kitchen and also made an aromatic veg soup to go alongside ours.
Mossley SOUP has a simple yet clear mission – to bring people together in the community so that by working together it can continue to grow and develop into the caring and sustainable community it very much already is.
I honestly think that if more towns and villages were to take on board this innovative but approachable idea then we'd be well on our way to creating more united and supportive communities throughout the UK. And who knows where else…
Thank you for reading and hope to see you at the next SOUP event.