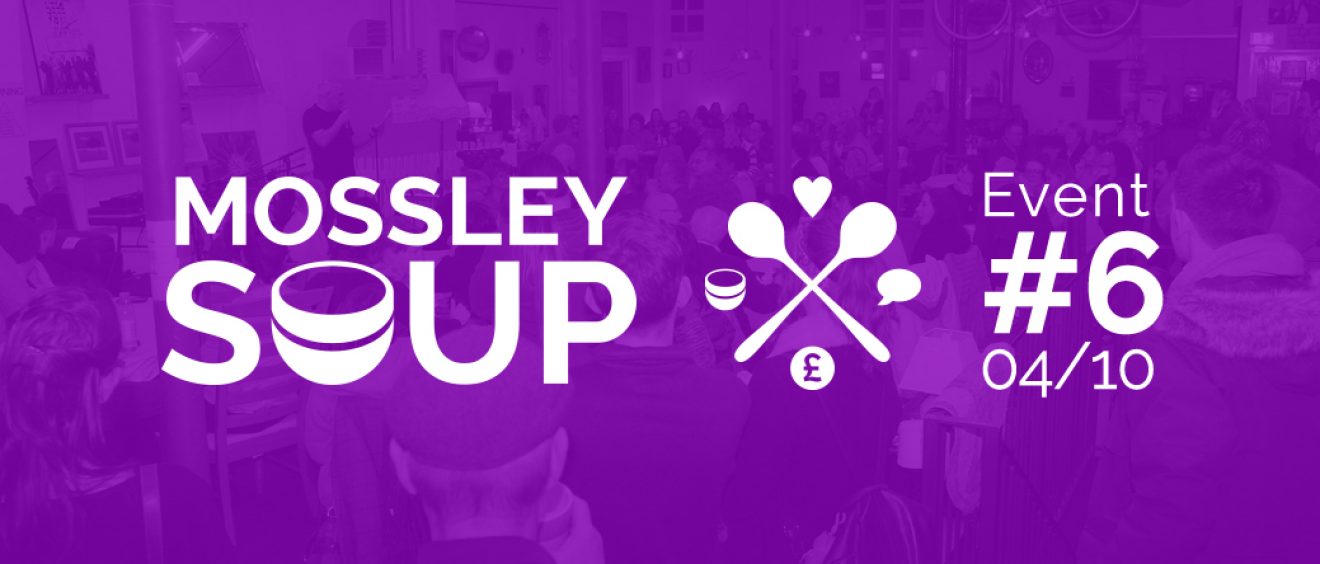 Projects wanted for SOUP #6
Got a good idea you'd love to see happen in Mossley? Need some support to get it off the ground? Submit a short proposal to Mossley SOUP for your chance to present it at our next event in October.
We're calling on all individuals and groups with an idea to benefit Mossley. If you're part of a local community group, voluntary organisation, artist or individual with a great idea, Mossley SOUP is for you! The project can be anything; youth, sport, environmental, something creative or a new business start-up. The only criteria is that the project has to be of benefit to the Mossley community.
Mossley SOUP aims to bring people together to promote, fundraise and support local projects that benefit the people of Mossley. Our sixth event is planned for the evening of Thursday 4 October at Emmaus Mossley.
For a donation of £5, attendees receive tasty soup, entertainment, hear four project presentations and then vote for their favourite idea. Each presenter has four minutes to share their idea and answer four questions from the audience. At the end of the night, the votes are counted and the winner goes home with all of the money raised to carry out their project.
Previous Mossley SOUP dinners have raised between £545 and £930 for each of the winning projects. All of the projects presented at Mossley SOUP have benefitted in some way. This includes increased public awareness, new volunteers, donations of materials and other financial support.
To present your idea at the next Mossley SOUP dinner you will need to complete a short project proposal prior to the deadline of Thursday 13 September.