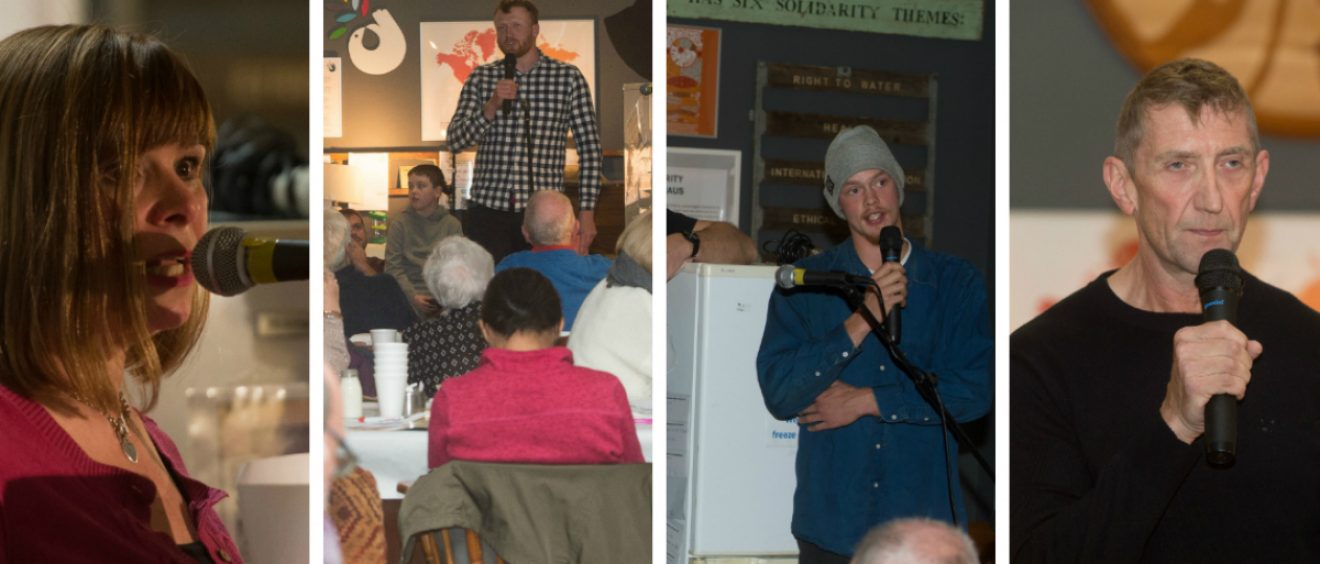 SOUP #6 project recap
Give your support to one of the four!
Can you get involved and support one of the projects that were presented at Mossley SOUP #6? Read on to learn more and follow the links to get in touch the project organisers.
Mossley Community Centre – Deep Freeze – Mossley Community Centre currently runs a community cafe, a lunch club, distributes surplus food to the elderly and provides in house activities that require food to be stored safely. The group are appealing for support to purchase a large fridge freezer to accommodate the food surplus and stock items. Visit their website for contact details.
Mossley Lumberjack Challenge – Mossley Lumberjack Challenge is an annual wood-themed fitness challenge for the community to enjoy in the misery of winter. This year's event will take place in January 2019. The organisers would like to make more equipment to improve the event and produce some big banners to promote it. Join the Facebook group to learn more.
Mossley Skatepark Development – The Skatepark in Mossley Park provides young people (and adults) with a place to go and to learn and practice skills in safe environment. Users of the skatepark, in partnership with Friends of Mossley Park, are looking for funds to expand the range of features so that the park appeals to even more people. Visit the Friends of Mossley Park Facebook page to get involved.
Slimmin' Without Women – Slimmin' Without Women (run for men, by men) offers a friendly and informal space to motivate and inspire people through ongoing peer support. The organisers are looking for help to set up a Mossley group for men that will benefit not only participants, but also their family and friends. Visit their website to find out more.