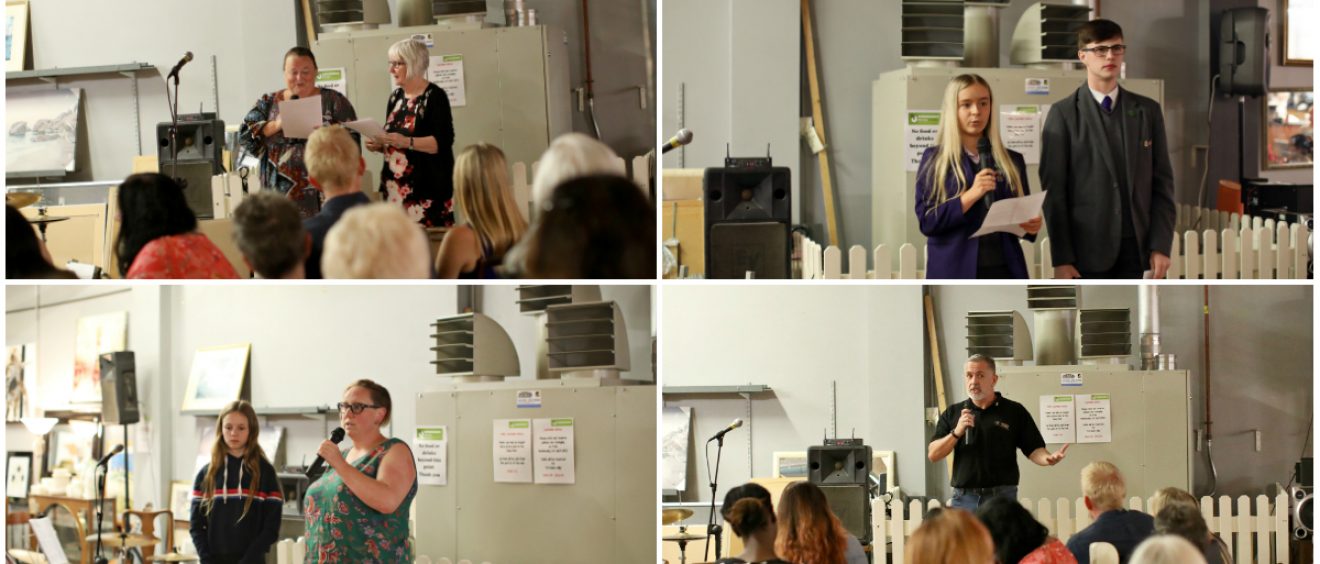 Support the SOUP #8 projects
Get involved.
Are you inspired and want to give your support to help to one of the Mossley SOUP #8 projects? Read on to find out more and follow the links to get in touch the project organisers.
MERA (Micklehurst Estate Residents Association) – MERA runs Muddy Buddies, Bingo, Food Bank and Child Flight. The group are appealing for funds to help with repairs to the raised flower beds and make the area more accessible to disabled people. Bingo needs funds to continue to provide older residents with weekly sessions to relieve social isolation. Email Lyndsey to get involved.
Mossley Hollins Duke of Edinburgh Award Scheme – The DofE award is invaluable in helping Mossley Hollins students develop personally, in terms of self-confidence, teamwork and resilience. The project is appealing for funds to provide necessary equipment, maps and other resources to enable a greater number of students to take part. Contact the school to support.
The Exploration Emporium – This project is looking to transform an empty shop in Ashton into a magical emporium where children's imagination will take them on fantastical journeys to who knows where! The group are appealing for funds to open and run workshops with Mossley groups to promote creativity in both children and adults. Email Rachel to get involved.
YOU – YOU is a project that will encourage individuals within Mossley to participate in a range of local activities, improving health and well-being in the town. YOU is appealing for funds to help create an online platform, social media and marketing collateral to promote the organisation around Mossley. Email Adam to give your support.