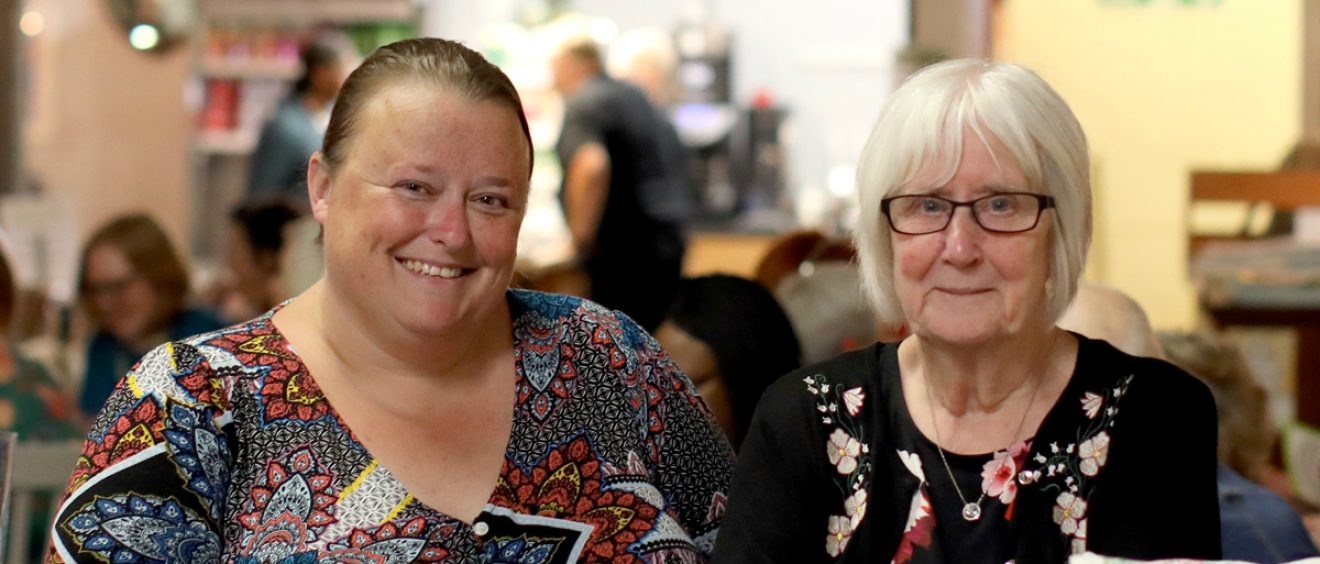 MERA delight at Mossley SOUP #8
Summer SOUP's up!

Micklehurst Estate Residents Association (MERA) scooped the most votes at Mossley SOUP #8, winning £1,229 on the night.
On Thursday 4 July, our team of dedicated volunteers hosted the eighth Mossley SOUP community crowdfunding dinner at Emmaus Mossley. The event, sponsored by The Pet Care Company, was attended by 116 guests who donated £5 each in return for soup, entertainment, presentations from four local projects and a vote.
The winning project, Micklehurst Estate Residents Association, was presented by local volunteers Lindsey Tweed and Irene Raddings. Speaking about the experience, Lindsey said:
"This was the first time I've ever done anything like this. It was also the first time I have ever been to Mossley SOUP, so I didn't know what to expect. It was a little daunting, especially as MERA were up first, but I soon got into it.

"I couldn't believe it when we were announced as the winners. The money we received will be used to fund the coach for Childflight, to help develop more disabled access at Muddy Buddies and to continue to support Bingo and the Foodbank. I would like to thank everyone again for their votes and supporting us and to everyone who gives their time to MERA activities."
Presenters from four projects had four minutes to share their idea followed by four questions from the audience. Along with MERA, the three other projects appealing for support were Mossley Hollins Duke of Edinburgh Award Scheme, The Exploration Emporium and YOU.
Speaking about the event, Dave Jones, Mossley SOUP volunteer and compare, said:
"I love hosting the Mossley SOUP events as it's great fun and a real highlight. The people of Mossley continue to support and self-fund local activities which benefit everyone. Our huge thanks to all who attended and the many people and local businesses who continue to kindly support these events."
In addition to entrance donations and £100 donated by sponsors The Pet Care Company, the winner's pot included funds raised via a raffle, a charity cheese night at The Britannia Inn and a recent Off The Rails Comedy Club fundraiser.
Raffle prizes were kindly donated by Cotton Clouds Festival, Dinnerstones, Donkeystone Brewery, The Allotment Cafe and The White Hart in Lydgate.
Four freshly made soups were prepared by local volunteers Rory Callaghan from The Allotment Cafe and Gordon Collinge. Soup ingredients and bread was donated by A Taylor & Son Family Butchers, Co-op Mossley, JW Buckley's Bakery and greengrocers R Noone & Son.
Project ideas are being sought from individuals, artists, community groups, charities and new business start-ups for the next Mossley SOUP event.
---