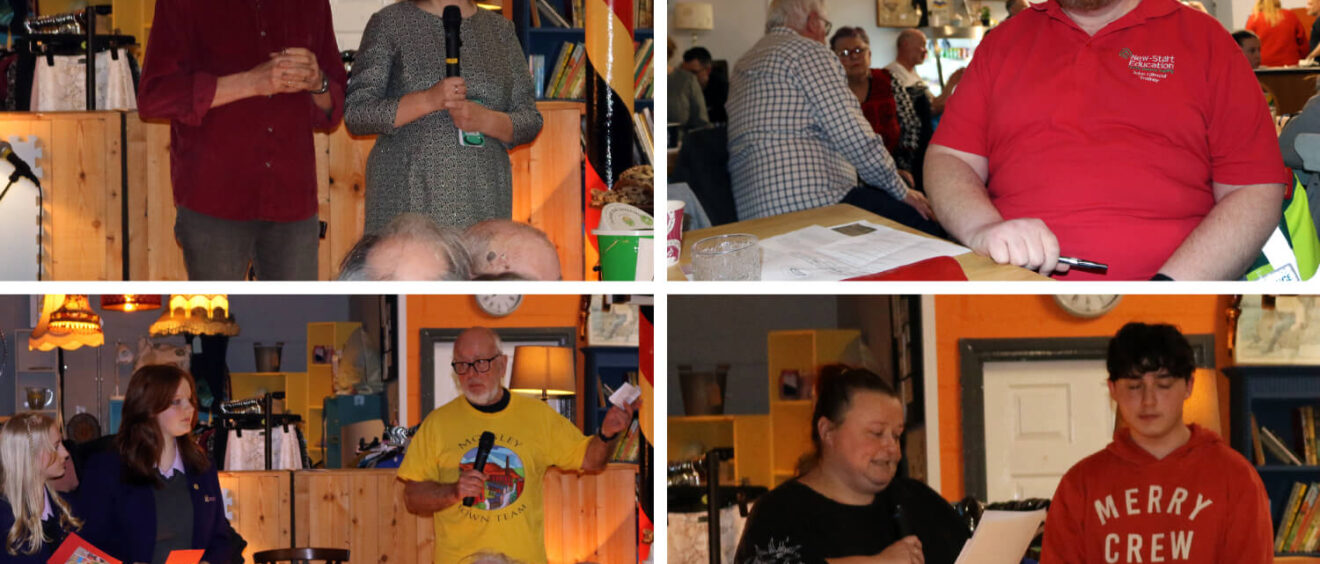 SOUP #12 project recap
Give your support.
Were you inspired at Mossley SOUP #12 and want to help to one of the projects presented on the night? Read on to find out more and follow the links to get in touch the project organisers.
Access All Areas – Mossley Community Centre hosts up to 800 people a week who use the building for leisure, education, health and wellbeing. The centre has had to remove their old, unsafe ramped access and now require support to install a new ramped entrance for less mobile members of the community, wheelchair users and buggies. Visit their website for contact details.
Lifeline Community Ambulance C.I.C. – Lifeline Community Ambulance helps members of the community get to their vital and non-emergency appointments in a timely manner. This free service is appealing for help towards the running costs, repairs and training costs to ensure the safety and welfare of their volunteers and the people they support. Visit their website to get in touch.
Painting the Town – Painting the Town is an outdoor public art trail of super-size paintings which reflect the character of our amazing town, as seen through artists' eyes. This joint project, between Mossley Town Team and curator Chris Cyprus, needs support to expand the art trail and engage more of the town's creative school children. Email Paul to give your support.
S.P.E.L.L. Youthclub – S.P.E.L.L. is a free, weekly youth club for ages 7 to 12, based at Mossley Youthbase. After speaking to young people, the group would like some outdoor play and gardening equipment. Now that the nights are getting lighter, the young people want to spend more time outside, to play, socialise and grow together. Email Lindsey to get involved.