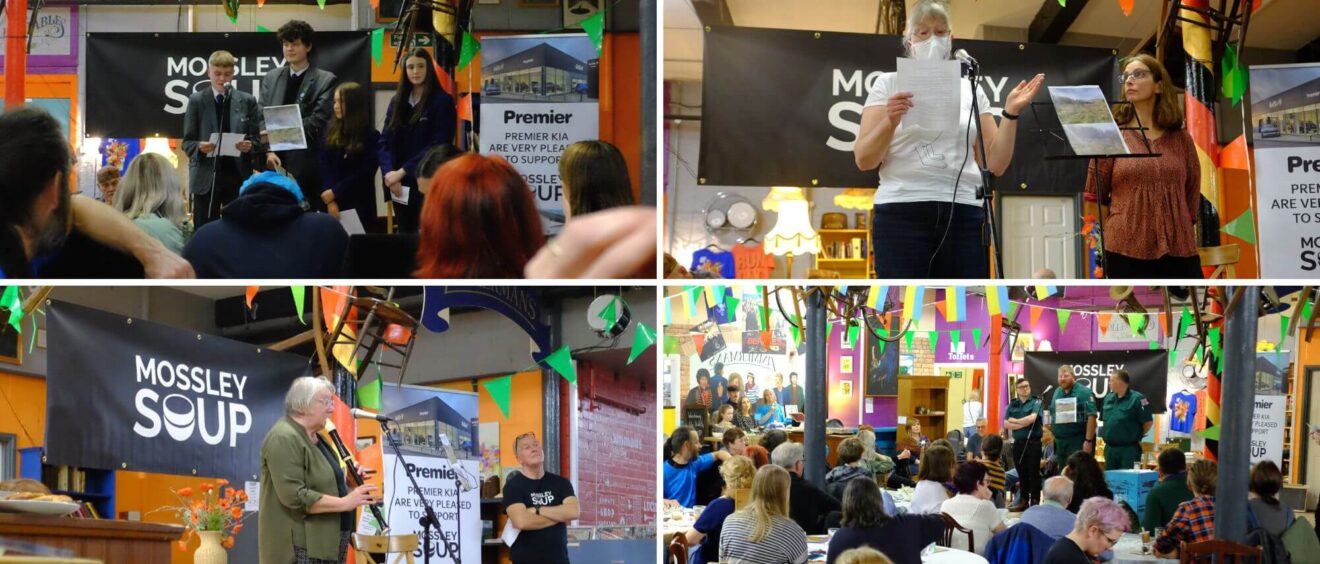 SOUP #13 project round-up
Give your support to one or more of the four projects shared at Mossley SOUP #13. Read on to find out more and follow the links to get in touch the project organisers.
Creation of a Wellbeing and Remembrance Area
A group of students from Mossley Hollins High School is looking for support to create a Wellbeing and Remembrance Area as part of their Level 2 Institution of Leadership and Management Qualification. The area will be used for outdoor classes, activities and as a quiet space to support student wellbeing. Contact the school to offer your support.
Mossley Litter Summit – a Call to Action!
The volunteers of Mossley Litter Bugs would like to run an awareness raising month around the litter issue in our town. The Summit will include meetings, community engagement, workshops at local schools, promotion of an Adopt-a-Street scheme and of course, community picks. Email Rachel to learn more.
Blowin' In The Wind
Blowin' In The Wind is an opportunity for all ages and abilities to get together and play recorders of all sizes. The group is looking for support to fund room hire and instruments to deliver free weekly sessions in November and December, leading to festive community performances on request. Email Win to get involved.
Lifeline Community Ambulance C.I.C.
Lifeline Community Ambulance requires support to continue their volunteer services for the local community. Services include travel to and from GP appointments, supporting local events with first aid cover, first aid training and providing Mossley Community Centre with a temporary wheel chair accessible ramp. Visit their website to get in touch.