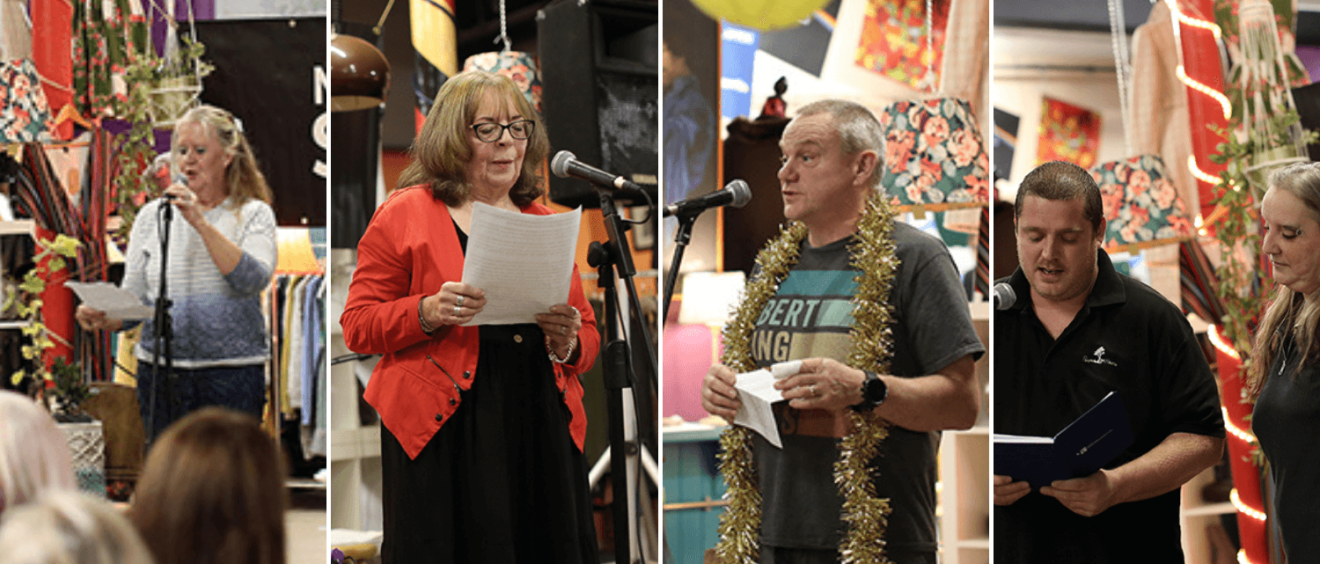 Support the SOUP #15 presenters
Were you inspired by the presenters at Mossley SOUP #15? Want to find out more, get involved or give your support in some way? Read on for a recap of the presentations and follow the links to get in touch.
Incredible Edible Mossley – The group has been developing community gardens in Mossley since 2014. The project is looking for support to enhance their existing community gardens at Valeside, Pitch-In at Seel Park and Waterton Lane, planting more fruit trees, bushes, vegetables and herbs for community use and enjoyment. Connect with group members and get involved via their Facebook page.
Mossley Cancer Committee – Established in 1970, Mossley Cancer Committee organise events and activities to fundraise and support cancer charities and the people they support. Not only does the group raise money, through their activities, members and people of Mossley have an opportunity to socialise and be part of a supportive network. Learn more and get dates for upcoming events via their Facebook page.
Mossley Christmas Tree Festival – A partnership between Mossley Community Centre and St Johns Church, the festival will include a weekend of seasonal music, lights and festive spirit. The project is appealing for support with set up costs to ensure the event is safe for attendees. Items made and purchased will be used for future tree festivals. Visit the Mossley Community Centre website for contact details.
Tameside's People 4 Wildlife – Group members rescue, rehabilitate and re-release local wildlife, currently operating out of their homes and garages. The group is appealing for support to help achieve their aim of opening a permanent Animal Sanctuary to house, protect and rehabilitate wildlife whilst involving the community through talks and animal displays. Find out more and get in touch via their Facebook page.